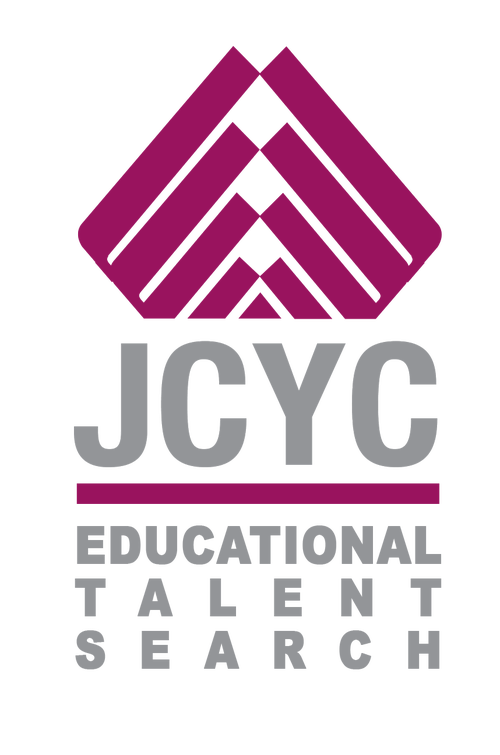 EDUCATIONAL TALENT SEARCH (ETS)
High SCHOOL
Advising and College Preparation
Information about high school graduation and college admission requirements, personalized college exploration guidance, and finding the best college fit.
College Application Assistance
Small group college application workshops during college application season, August-January.


Financial Aid Information and Advising
College affordability presentations, financial aid application workshops, scholarship and loan advising, and financial aid award package review sessions.
Personal Statement & Writing Workshops
College and scholarship essay writing workshops based on UC and private school college admission standards.
Information and Assistance with
College Entrance Exams
Guidance on which college entrance exams to take (SAT I, SAT II, ACT, TOEFL, ELM/EPT). If eligible, we provide fee waivers that pay for the registration costs.
College exploration opportunities via trips to local and out-of-town universities.
Enrolled in a participating high school

Balboa
Galileo Academy
George Washington
Phillip and Sala Burton
Jefferson HS (Daly City)
Identify as low-income and/or first generation
Identify from a low-income family: family income meets the low-income requirements established by the U.S. Department of Education
-And/or-
Identify as a first generation college student: parents did not complete a bachelor's degree in the United States
Complete this year's application and return it to your ETS advisor.
Check "Find My Advisor" page below to know who to contact.
Balboa High School
1000 Cayuga Ave., San Francisco, CA 94112
Advisor: Marissa Forzisi | mforzisi@jcyc.org
Hours: Monday - Thursday | 8am - 4:30pm
Galileo Academy of Science and Technology
1150 Francisco Street, San Francisco, CA 94109
Advisor: Kristin Tatum | ktatum@jcyc.org
Hours: Monday - Thursday | 9am - 5:30pm
George Washington High School
600 32nd Ave., San Francisco, CA 94121
Advisor: Vincent Do | vdo@jcyc.org
Hours: Monday - Thursday | 8:30am - 5pm
Phillip and Sala Burton Academic High School
400 Mansell Street, San Francisco, CA 94134
Advisor: Sue Li | sli@jcyc.org
Hours: Monday - Thursday | 8am - 4:30pm
Jefferson High School
6996 Mission Street, Daly City, CA 94014
Advisor: Cristina Pelayo | cpelayo@jcyc.org
Hours: Monday - Thursday | 8am - 4:30pm